Which one is better in anti-aging effect, thread carving or ultrasonic scalpel?
In fact, thread carving and ultrasonic scalpel have the same purpose, they can both promote collagen hyperplasia and help the skin restore elasticity, firmness and luster.
If you want to know which one is better, you must first understand what suits you, and choose according to your own skin relaxation and age group. What suits you is the best!
For example, for those who are slightly loose and sagging, do ultrasonic scalpel, and for more serious ones, do thread carving!
But there is another one: combined treatment works better!
One skin tightening, one lifting, it is the best partner for high-end anti-aging maintenance.
Step 1: Tighten the skin
Ultrasound knife
Which is better, line carving or ultrasonic scalpel?
Ultrasonic scalpel anti-aging and rejuvenation from the root, activates collagen regeneration.
Which is better, line carving or ultrasonic scalpel?
Use the high-frequency spectrum to penetrate the cortex up to 3~4.5mm, deep to the superficial muscle fascia tissue SMAS (the fascia layer outside the human bone), and focus the heat energy generated by the high-frequency vibration tissue on one point, from the outside to the body. The thermal coagulation of the SMAS layer creates tension and lift to achieve the effect of fascia suspension and skin lift.
Then it improves the subcutaneous structure supporting the skin precisely from deep to superficial, shrinks the aging bone collagen and stimulates collagen proliferation and reorganization, builds a new collagen fiber network, and restores elasticity from the bottom layer of the skin.
实际上线雕跟超声刀有异曲同工之处,都能促进胶原蛋白增生,帮助皮肤恢复弹性、紧致、有光泽。
想要知道哪个好,就要先了解什么适合自己,根据自身皮肤的松弛情况、年龄层来选择。适合自己的才是最好的!
比如一般轻微松弛下垂的做超声刀,比较严重的做线雕!
不过还有一种就是:联合治疗效果更好!
一个紧肤、一个提升,是高端抗衰保养的最佳拍档。
第一步:紧致肌肤
超声刀
超声刀从根源抗老回春,激活胶原重生。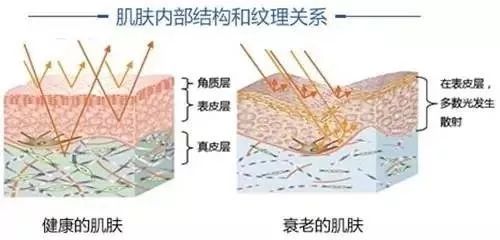 利用高声频谱穿透皮层直达3~4.5mm,深至浅肌肉筋膜组织SMAS上(人体骨外面的筋膜层),并将高频震荡组织所产生的热能聚焦在一点,从体外使体内的SMAS层热凝固,产生拉紧并提升,达到筋膜悬吊拉皮的效果。
再由深至浅精确地改善支撑皮肤的皮下结构,令老化的骨胶原蛋白收缩并刺激胶原增生和重组,构建全新的胶原蛋白纤维网,从皮肤底层恢复弹力。
说了这么多,超声刀具体有什么效果呢?
超声刀临床总结:
皮肤收紧效果95%,
改善法令纹80%,
改善皱纹65%,
改善轮廓90%,
瘦脸99%,
溶脂56%,
恢复弹性96%,
调整肤色89%。
总结:超声刀人人可做,无外源植入皮肤,安全稳定,不过敏。纯属物理疗法。
第二步:提升面部轮廓
线雕提升
线雕(面部埋线)提升采用的PPDO线是一种可吸收线,是经过CFDA认证的提升术专用特制线。可通过刺激真皮层的胶原蛋白再生,增加皮肤弹性。
锯齿线具有一定的提拉上升组织作用,从而达到皮肤紧致,改善脸部下垂,提升面部肌肤光泽,焕发透亮的效果。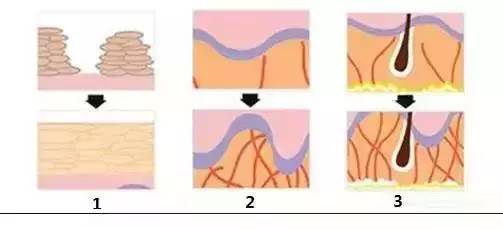 与传统除皱方法不同,蛋白线提升简便而又具有传统面部提升术的同等效果,因为不切开皮肤所以术后基本无痕。并且,术后肿胀很少,几乎对日常生活不产生影响,术后负担少。
那么问题又来了
做完超声刀多久能做线雕?有没有先后顺序呢?
一般情况下,做完线雕2-3个月后可以做超声刀,也可以先做超声刀1个月后做线雕。紧肤+提升,相辅相成。
超声刀+线雕
1+1>2
见证完美逆龄
ID医美的主治医生徐丹是有加拿大医学博士学位的医生
徐医生对北美的审美和亚洲面部结构的复杂性有着全面了解
结合中西方审美,打造最适合亚洲人的完美五官
80,000+安全操作满意案例
徐丹医生独创,通过注射提拉眼部和脸部的技术,专门针对亚洲扁平脸、变小脸
根据你的皮肤问题,设计针对你的个性化解决方案,让医美回归医疗本质
经验丰富的华人女医生为您亲自操作
双语实地坐诊, 让您体验安全疗程
免费预约咨询